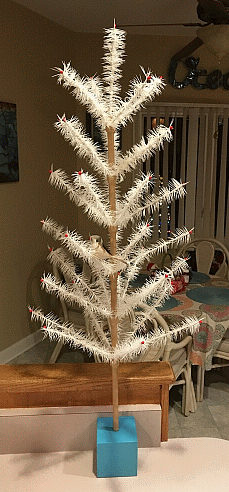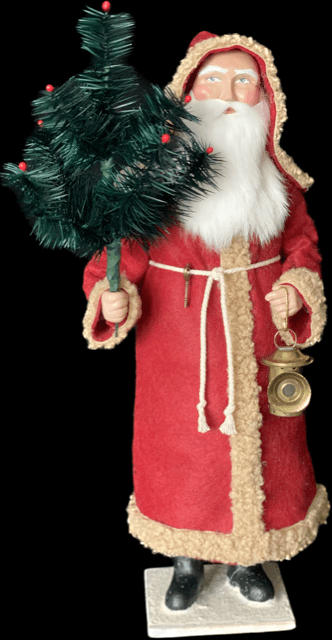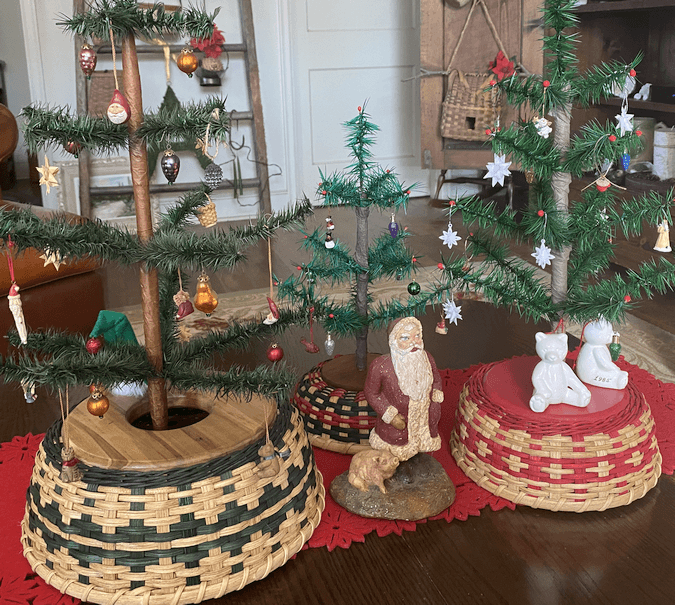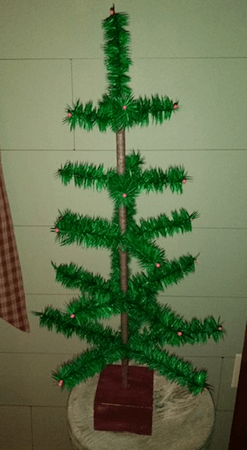 Customer Comments:
Steve Says ~ Thanks! We've put in an order to send to our German immigrant daughter-in-law and are hoping that it will be a fun family project to brighten the holidays.
You are so super sweet. Thank you so much. This will be my third goose feather Tree I'm making in this one will be for Halloween. Thank you so much! Sandra ❤️ ~Pic~
Diane Says ~ Absolutely wonderful! I am so glad we found you. One of the kits I ordered is for the director of the museum. She has always wanted to make her own feather tree.
Mary Says ~ I appreciate your prompt response! The story behind the feather trees goes back 20 years, group of friends made them and one never finished. We all laughed when directions mentioned 1-2 hour project. Friend is now 85 and I want to finish her tree. THANK YOU!
Paul Says ~ Kim, passed on your message to a friend at Harper's Ferry National Park, (WV) where I was a ranger for 15 years. I retired about 30 years ago. The picture is of the interior of the (Circa 1860) Dry Goods Store exhibit with a feather tree on display.   ~ Pic ~
Cathy Says ~ These tree kits look amazing. Can't wait to see your feather tree. I'll keep this link. The feather trees in the park have been used for 20 years. We have a feather tree at our house as well.
Paul Says ~ Hey Mel, Cathy just found these people and we're going to make one ourselves to go with the store-bought one we have. Might be worth looking into, especially the history part of them. After over 40 years of live cut trees, we're going to go with historically accurate fake ones. Marry Kiss Moose!
Joanne says: I'm soooo excited I found your small business!  I was trying to find somewhere that offered a class, but now I've found you. I am patient, and have lots of crafting experience, so this chapter is going to be fun! I've watched the videos and look forward to receiving the kits. Thank you so much, Joanne
Deb says: Hi! First of all let me tell you that I LOVE your kits!  I received my black kit and can't wait to get started on it!  I have a big collection of antique Halloween items that it will go perfectly with!  Thank you for putting together such great kits! 
JoAnn says: Just want to let you know I received my fence kit thank you very much. Also I completed the white Christmas tree and it came out beautiful thanks again.
Chas says: I'm sooo glad to have found you guys! I grew up with a feather Christmas tree and I really miss having one!
I have all of my grandparents glass tree ornaments, so I'm just thrilled about having a vintage style tree to display them on! It's funny how transitional these trees could be, I could totally see them in a minimalist modern setting as well. I found your company on Pinterest.
Danna says: I finished the little red feather tree and used it for 4th of July. Going to use for Christmas and Valentines. Thanks for providing such a wonderful product. Wanted to send you a pic of my antique feather tree. It is a soft orange color with millinery acorns on all the tips and millinery oak leaves scattered throughout. Thought it might be something you might try to do. I use mine for Fall & Halloween. ~ Pic ~ ~ Pic ~
Stephen says: Everything arrived intact. Thank you! Now I just need to play around and figure out how to do this. I'm going to make replacement feather tree sprigs for my Belsnickles. Then who knows, maybe I'll try making some small trees next.
Coleen says: My berries and wire arrived today. Thank you so much for the quick service. I'm attaching a picture of my tree. I don't really have all the right things to go under the tree yet, but am glad to have it this far along and now can collect a few things to adorn it. I made the base out of an old lamp base (metal) and then a piece of wood turned by my husband, painted gold. It seems pretty stable for its height. Anyway, I'm enjoying it. Thanks for the help. Merry Christmas! ~ Pic ~
Ruth says: After taking a workshop on making feather trees several years ag1o, I ordered a kit for a 4′ oyster colored tree from your company. I've attached a picture of my finished tree. It's not decorated, but thought you'd like to see how nicely your kit made up into my tree. I was very happy with the kit! Thanks! ~ Pic ~